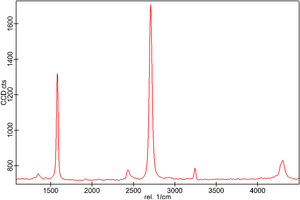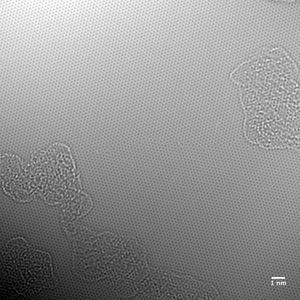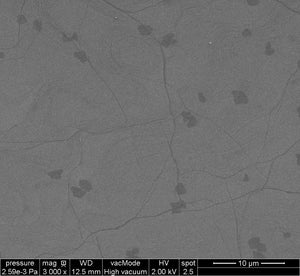 Easy Transfer: Monolayer Graphene on Polymer Film
Processed in ISO 7 Cleanroom 
Graphenea offers "Easy Transfer": the easiest way to transfer monolayer graphene onto your substrate. We applied our long experience in growing and transferring high quality graphene films to let you experiment with any novel substrate by using Graphenea's Easy Transfer.
Graphene Film
· Growth method: CVD synthesis
· Appearance (color): Transparent
· Transparency: > 97%
· Coverage: > 95%
· Number of graphene layers: 1
· Thickness (theoretical): 0.345 nm
· AFM Thickness (air @RT): <1nm
· Electron Mobility on SiO2/Si: ≈1500 cm2/V·s
· Sheet Resistance on SiO2/Si: 350±40 Ohms/sq (1cm x1cm)
· Grain size: Up to 20 μm
Why using "Easy Transfer"
·Avoids metal etching
·Avoids hazardous chemical handling
·Manipulation of thin film done at Graphenea
·Bottom layer removed
Applications
Graphene research, Flexible batteries, Electronics, Aerospace industry, MEMS and NEMS, Microactuators, Conductive coatings