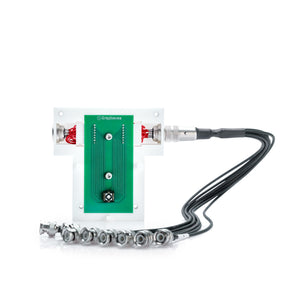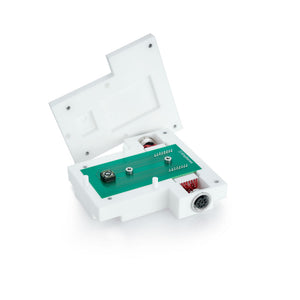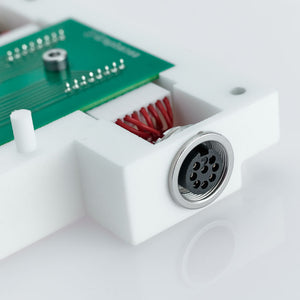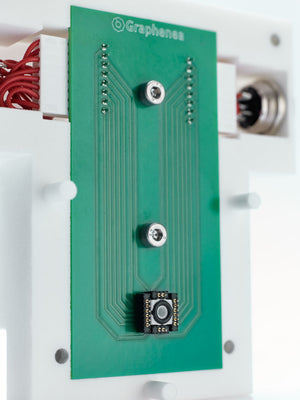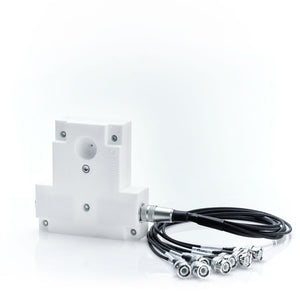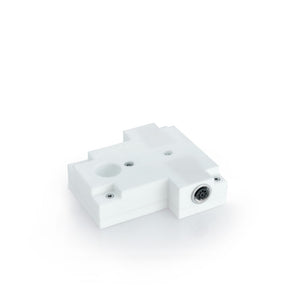 Graphenea Cartridge  S2X
The Graphenea Cartridge S2X interfaces the graphene microdevice and the electrical equipment used for its readout. Moreover, it allows for in-situ measurements with liquids thanks to its reservoir. This cartridge has a polyimide body, with high chemical stability, and spring loaded pogos that connect the chip to the input/output female connector. The cartridge has a small cleft onto which place the GFET die; the Graphenea Cartridge S2X is fully compatible with the GFET S20, S21, S20P and S21P chips from Graphenea. The individual source channels allow to choose an individual channel or to combine multiple at the same time.
Typical Specifications
· A reusable, easy-to-use interface, fully compatible with the GFET S20 and S21 series
· Allows for individual channel measurement
· Body and reservoir manufactured in polyimide for high chemical stability and negligible interaction with the liquid sample
· High-quality components for a reliable readout, even at low powers
· Standard BNC connectors for an easy and solid link with the measurement equipment

· The pack includes 1 cartridge, 1 connector and 2 reservoirs
Applications
Graphene field-effect transistors (GFETs) have unprecedented sensitivity to the surrounding environment and is an ideal transducer for a variety of sensing applications.  Depending on the application, GFETs can be tuned to be sensitive only to the stimulus of interest and have shown breakthrough performance in areas such as graphene device research, biosensors, pre-clinical tests, healthcare and Point of Care (PoC) applications.